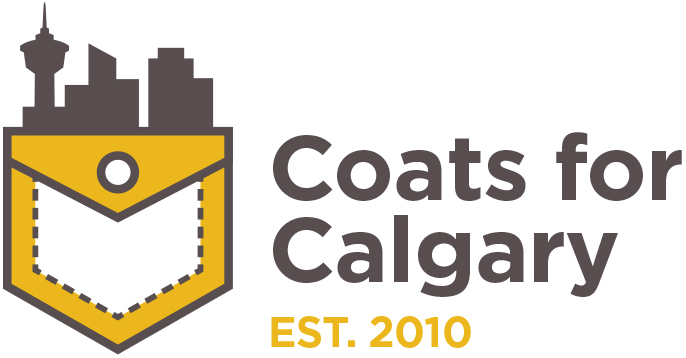 In 2009 Mathew came up with the idea to start Coats For Calgary while volunteering at the Calgary Food Bank. With Mathew's vast database in Calgary and his career in Real Estate, he went to work contacting businesses throughout the city in the hopes of partnering together to collect warm jackets from the beginning of fall, through to Christmas when the coats are donated.
After witnessing the significant lack of warm clothing during the harsh winter months, I wanted to try and help in any way I could. To do something impactful and to make a difference for the people who need it most.
2018 marks the eight annual jacket drive with the hopes to surpass 2017's impressive outcome of over 5000 jackets. With over 40 sponsors and businesses involved this year, the goal is to duplicate last year's staggering 5000 jackets, a number Mathew never thought would be obtainable when first kicking off the jacket drive years ago.
We live in such an incredible city with so many giving and generous people. The least we can do is try and lend a helping hand to those less fortunate in our city. To me, coming together for the greater good and giving back is the definition of community. I am proud to be a part of this community and honoured to be able to continue this initiative year over year.
About Calgary Drop-In & Rehab Centre Society
For more than 50 years, the Calgary Drop-In & Rehab Centre Society has delivered services and supports to people at risk of or experiencing homelessness. Open 365 days a year, twenty-four hours a day, the Calgary Drop-In sleeps over 1,000 people per night and serves approximately 3,000 meals a day. The Calgary Drop-In offers emergency services to over 20,000 Calgarians each year. It also offers affordable housing: Bridgeland Manor is a 48-unit market rent and affordable housing apartment that provides stable and independent living for seniors; Sundial is a 114 unit apartment building, offering market rent and affordable housing together in a community setting. The Calgary Drop-In relies on monetary donations to fund its fifty programs and services.
Donations can be made online at calgarydropin.ca/donate
Learn more at calgarydropin.ca
Drop-Off Locations
REMAX FIRST
#115 8820 Blackfoot Trail S.E.
Fiasco Gelato
#110 221 19 St SE
STYLE LAB
#24 2500 4 Street S.W.
Black Swan
10455 Southport Rd SW
Local Renovations & Design
420 Oakside Circle SW
Jensen Fitness
#16 12110 40 St SE
The Sweat Science
1406 9 Ave SE
Mobile Edge / Dynasty Auto Glass
Bay 6 411 38th Ave NE
CIBC
6455 Macleod Trail
267 Walden Gate S.E.
121 Stewart Green SW
YYC Cycle
C303 12445 Lake Fraser Drive SE
1117 Kensington Road NW
101, 3505 14 Street SW
Riteway Signs
Bay 15, 4905 102 Avenue SE
SONA Visual
#301 - 1615 10th Ave S.W.
NATIONAL
550 17th Ave S.W
341 10 Ave S.W.
180 Stewart Green S.W.
933 Group
1600 World Bier Haus
1600 90 Ave S.W
722 World Bier Haus
#601 722 85 St S.W.
1410 World Bier Haus
1410 17 Ave S.W.
CULT / COMMUNO
1025 10th Street SE
Tom's House of Pizza
7730 MacLeod Trail S.W
17103 James McKevitt Rd S.W.
235 Milligan Dr , Okotoks
California Tan
#272 10816 McLeod Trail S
Ceilis
803 8 Ave S.W
351 4 Ave S.W
Calgary Real Estate Board
300 Manning Road S.E.
Mortgage 360
6204B Burbank Road SW
Village Brewery
5000 12A Street S.E.
Robertson LLP
#330 1414 8 St SW
Kahane Law Office
7309 Flint Road S.E.